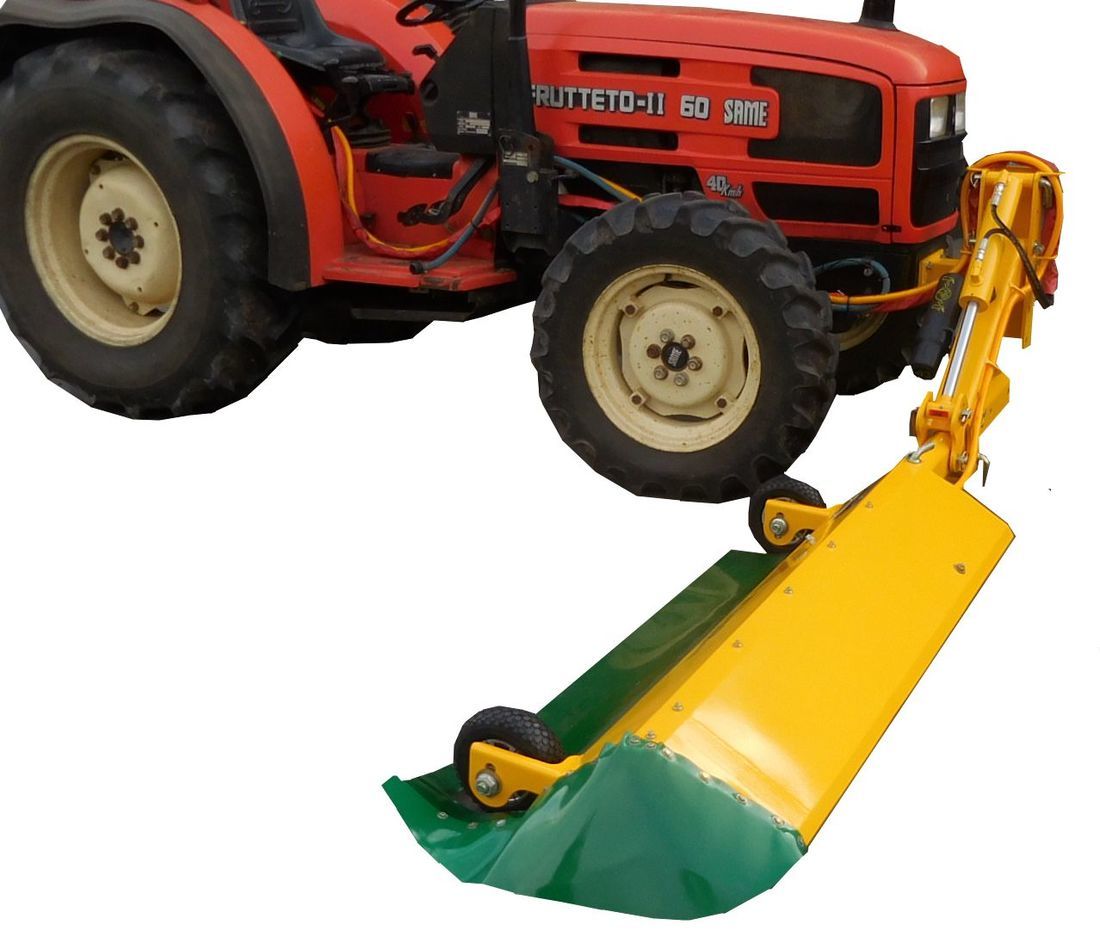 The Crendon Weedicide Boom Spray is a heavy duty under tree, fully covered spray unit
The Boom Spray is mounted to the centre or front of the tractor with a permanent bracket. Removing or refitting the Boom Spray is simple as it is held on by two pins.
Four non-drip spray nozzles, closely mounted, provide a very even spray coverage.
The end jet is fitted with a special throw-out nozzle providing 100% coverage of the spray row.
Available in 0.9m, 1.2m and 1.5m steel cover length or made to order.
The Boom Spray arm is telescopic and can be adjusted to suit different width rows, different ground height and boom angle (to allow for banked rows). Low hanging limbs are deflected over the top of the Boom as it is clear of hoses etc.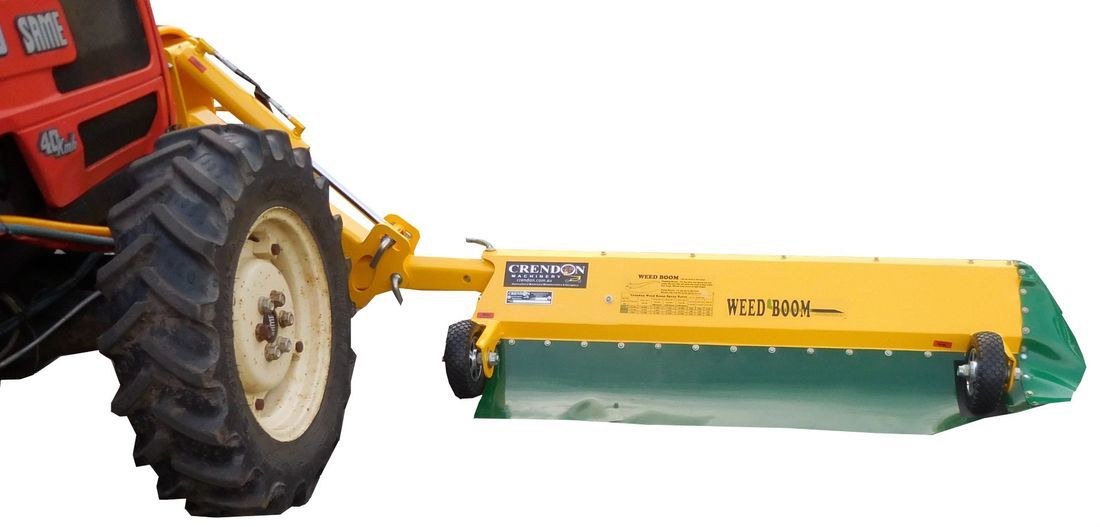 The Boom Spray has a safety break-back and pivots up if it hits obstacles. This unit is made from steel making it more durable than plastic
Protective skirts eliminate spray drift
A large curtain and flexible end skirt allows spraying to be carried out even in windy conditions - without spray drift.
Boom raised for transport
The Boom spray is available in manual or hydraulic raising.