Squirrel 536 LB SD
7.3m reach 5.3m platform height
This model is ideal for avocado harvesting and pruning. Standard features include side swing cage, hydraulic electric three speed, 15" drive wheels with planetary drive hubs with fail-safe brakes, allowing the operator to work at maximum capacity of 200KG SWL on steep slopes.
Planetary Drive Wheel Hubs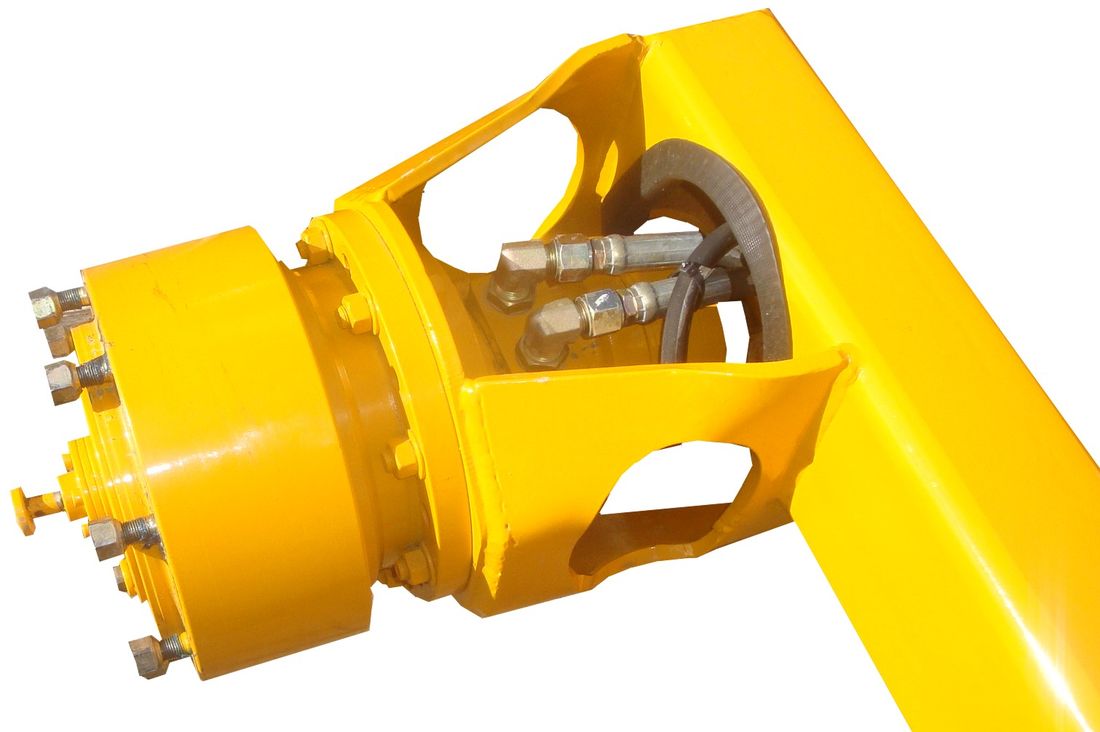 We have our own design very heavy duty 8:1 planetary reduction gearbox with an integrated powerful hydraulic motor and incorporate fail safe multi-disc wet brakes which eliminate creep and auto brakes smoothly when driving down a hill. Hubs are standard with quick disengage freewheeling. This is the most powerful efficient drive giving maximum torque to the drive wheels.
Wide drive tyres standard (760 Ø x 350mm wide)
The 536 LB now comes standard with 15" wheels which give good traction and a smooth ride.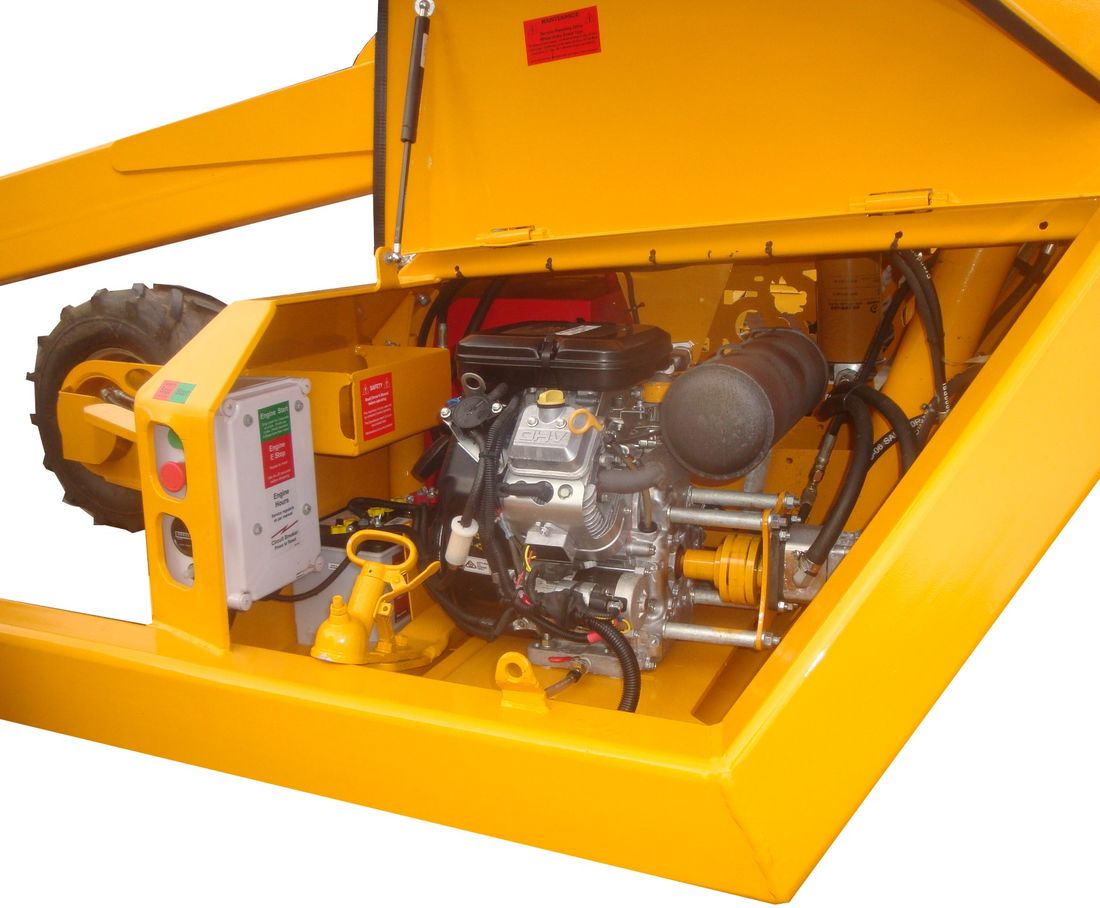 Quiet Engine
A Vanguard v-twin cylinder 16hp or 21hp petrol engine is standard or optional extra Kubota 3 cylinder water cooled 23hp diesel is available. The exhaust is extended and piped low down to the rear of the Squirrel away from workers. Engine auto stops when oil pressure is low.
E-Stop and Start switch, reset circuit breaker are accessible without lifting the bonnet.
Powerful Hydraulic System
Hydraulics have the capacity to handle steep and adverse conditions. The system is protected by a very large
fine 10 micron suction filter. Each motor hose has a relief valve fitted to eliminate pressure spikes. Very high pressure seals (300% higher than working pressure) are fitted to all hydraulic components.
Soft Drive. Special valving is fitted that gives a soft start and stop, this allows the operator to drive safely.
The SQUIRREL engine is fitted with a mechanical fuel pump, 2 fuel filters and has a 55 litre steel fuel tank to allow for several days use.
The engine base is supported on springs to eliminate vibration.
There are 3 trays inside the engine bay to store tools, wet weather clothing, draw-bar, etc.

Hydraulic Electric Three Speed
Electric three speed is a standard feature which operates independently from the variable engine rpm, enabling the operator to select a wide range of hydraulic speeds for faster operation and travelling. Gear 3 is automatically switched off and reverts to Gear 2 when the cage is raised above 3m. Switching between gears is very smooth and can be done while driving.
Dual caster wheels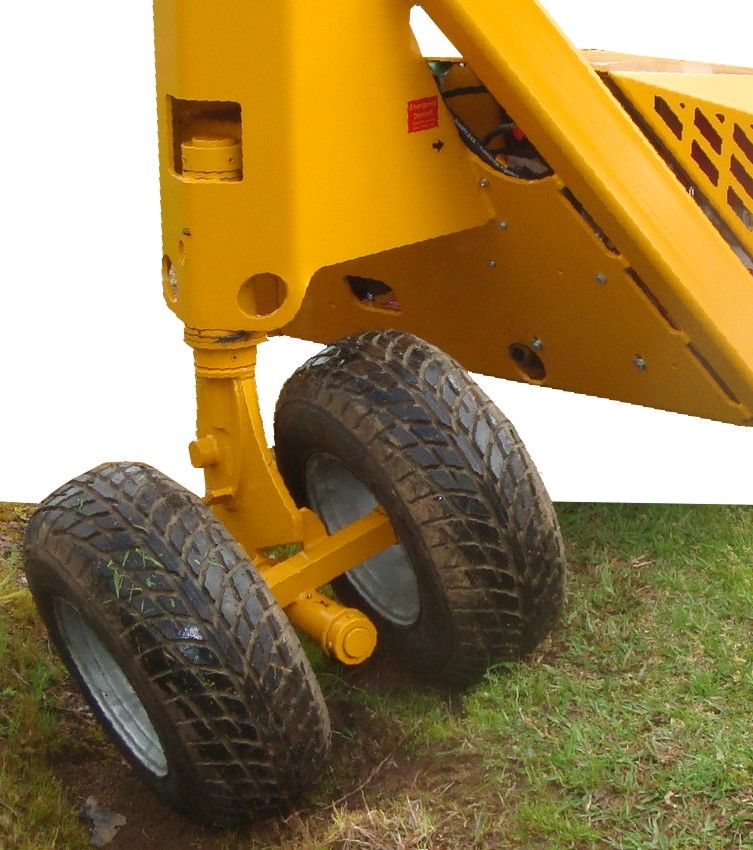 Two independent caster wheels with an additional horizontal pivot provide a very smooth ride over uneven terrain or street kerbs. As one wheel mounts a kerb the other stays at the original level. Effectively the height of the kerb is halved. This allows the operator to comfortably work safely and quickly. These wheels also greatly reduce the possibility of bogging because of their independent rolling action.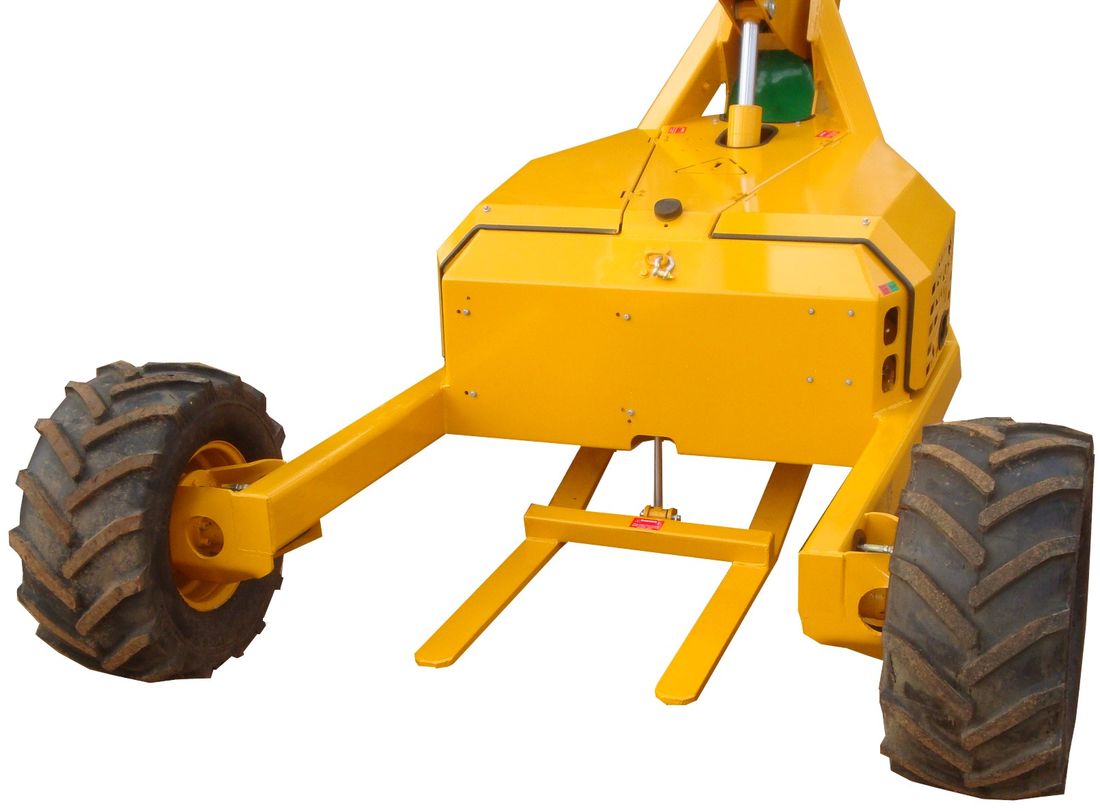 Bin Forks (optional)
Optional Extra - A set of solid prong bin forks. These are operated from the cage enabling the operator to move bins up to 600kg, as required.
True all-terrain
All models are true all-terrain machines. Each SQUIRREL has evenly spaced and loaded large diameter drive and caster wheels with a powerful Three speed hydraulic system enabling them to negotiate undulating terrain.
Genuine Foot Controls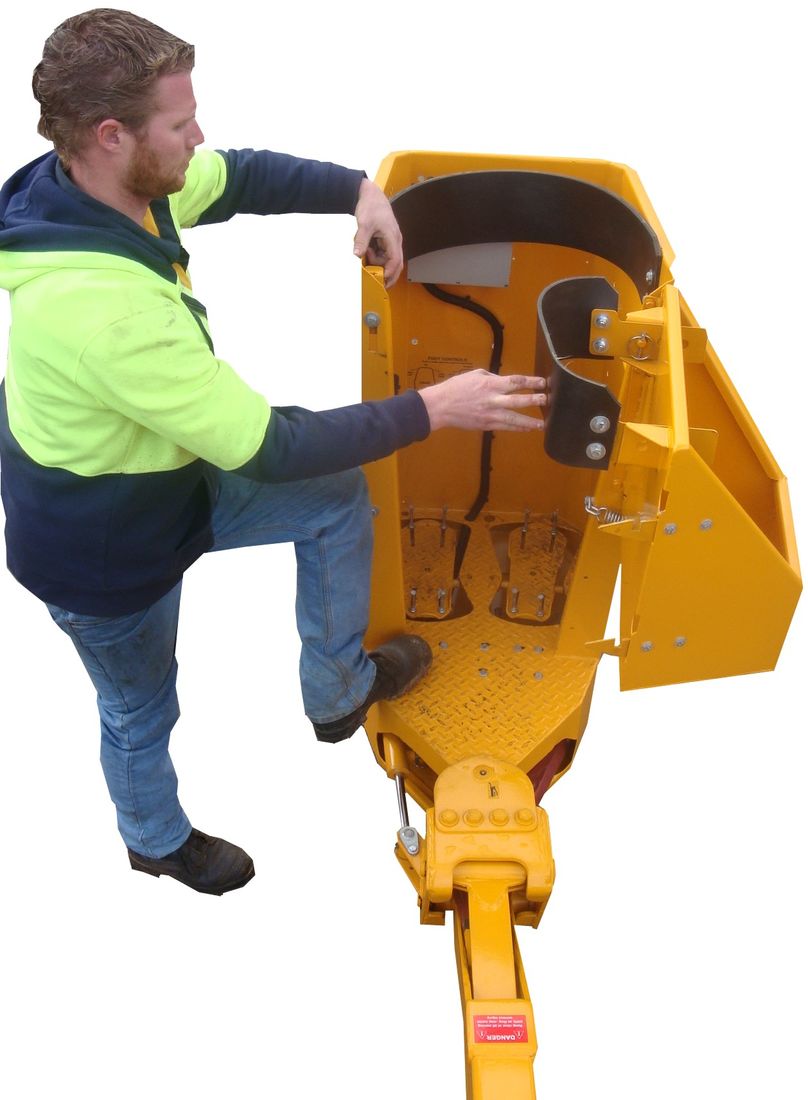 The SQUIRREL is a machine with unique foot controls, giving three dimensional movement without the operator shifting his feet. A wide seat belt holds the operator directly above the foot pedals giving a safe and comfortable working position. The fully adjustable spring centered foot pedals allow you to continue working with both hands free AT ALL TIMES. This proven feature alone makes the SQUIRREL the most efficient machine.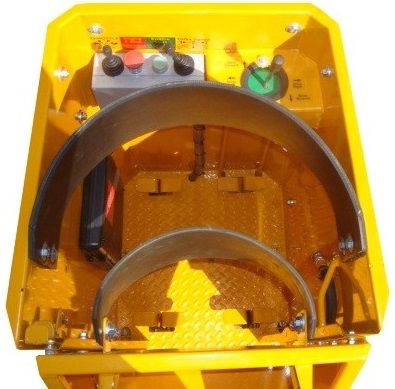 Hand & Foot Control Option
Single man cage with hand joystick drive controls. The cage has a 100mm longer floor so that the operator has room to move without bumping the pedals. This is ideal for hire fleets and industrial applications. The cage still rotates 60º left and 60º right.